Polypipes Limited (Steel Division)
The Company is one of the leading manufacturers of rolling steel products in Kenya. The manufacturing facility is located at Kikuyu and makes various sizes of steel rolling products. The Company is supplying its products to all customers through its network of sales offices across country. Our Product Range includes the following :
Twisted Bar, Square Bar, Deform Bar, TMT Bar, Round Bar of following sizes-8MM, 10MM, 12MM, 16MM, 20MM, 25MM, 32MM and Flat Bar
Polypipes Limited (Pipe Division)
The Company is the largest PVC pipe manufacturer in East Africa. It has state of art manufacturing facility in Limuru and makes various sizes of PVC, PPR, HDPE pipes as well as fittings. Our Product Range includes the following :
PVC Waste Pipes, PVC Pressure Pipes, PVC Electrical Pipes, PPR Pipes, HDPE Pipes, PVC Fittings, PVC Conduit
Certificates & Accreditations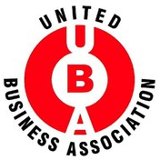 United Business Association : Member since 2009
Leading regional provider of accomplished services in partnership with policymakers and fellow stakeholders, with a view of entrenching equitable trade as well as ensure practicability and sustainability of policy directives, to the benefit of government and Kenyans in general.
Member No. : UB4670

Certified by the Occupational Safety and Health Act, Republic of Kenya
Certificate No. CEN/002/000930/03

National Environment Mangement Authority : License to own/ Operate Waste Treatment Plant/ Disposal Site
License No. 000603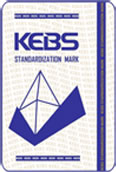 Permit to Use the Standarization Mark

Permit to Use the Diamond Mark of Quality
Descripion of the Commodity upon which the diamond mark is to be used : UPVC Pressure Pipes for cold water services
Brand Names : POL
Standard specification of the Commodity : KS ISO 1425-2: Kenya Standard specification for plastic piping systems for water supply and for buried and above-ground drainage and sewerage poly (vinyl chloride) (PVC-U) Part 2 : Pipes
Mission
We are committed to providing our customers with the best products, services and savings through quality, cost, delivery and development
We are aware of the fast changing trends in our industry and are therefore aware of the need to protect customers' interests through continuous improvements in our products and services.
Vision
We are committed to achieving and maintaining a market leader position in Kenya, as well as expanding beyond our borders with our brands. We are dedicated to profitability and growth of our business in an ethical and professional manner.